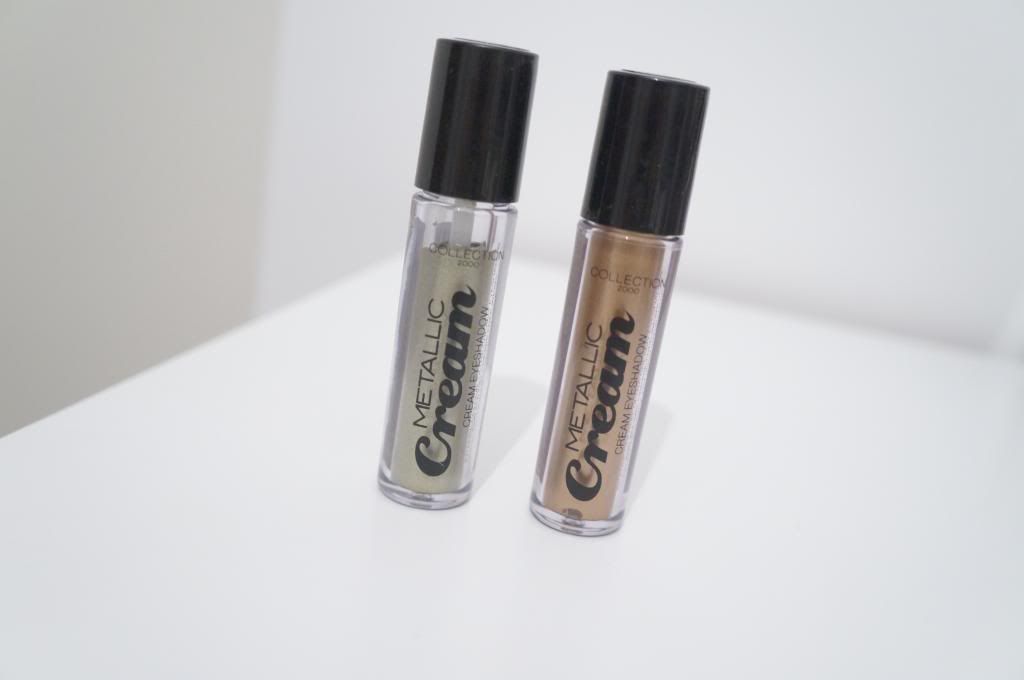 I've been using these for what feels like years now but it is probably around 18 months.
I'm a massive fan of cream eyeshadow for in the week when I am trying to get ready in a hurry and don't want to spend ages blending etc.
So I've built up quite a nice little collection now.
These aren't my favourite ones of all my cream eyeshadows (that would go to No7) but they are something I would recommend all the same.
The colours are lovely and bright and a little bit goes a long way. That said, they do crease a bit after a few hours on which is a shame. Nothing that a quick touch up and blotting can't sort thought.
If you aren't a regular user of cream eyeshadow this is a good place to start as they are so cheap and come in a nice range of shades including the two above (copper pot and emerald city).