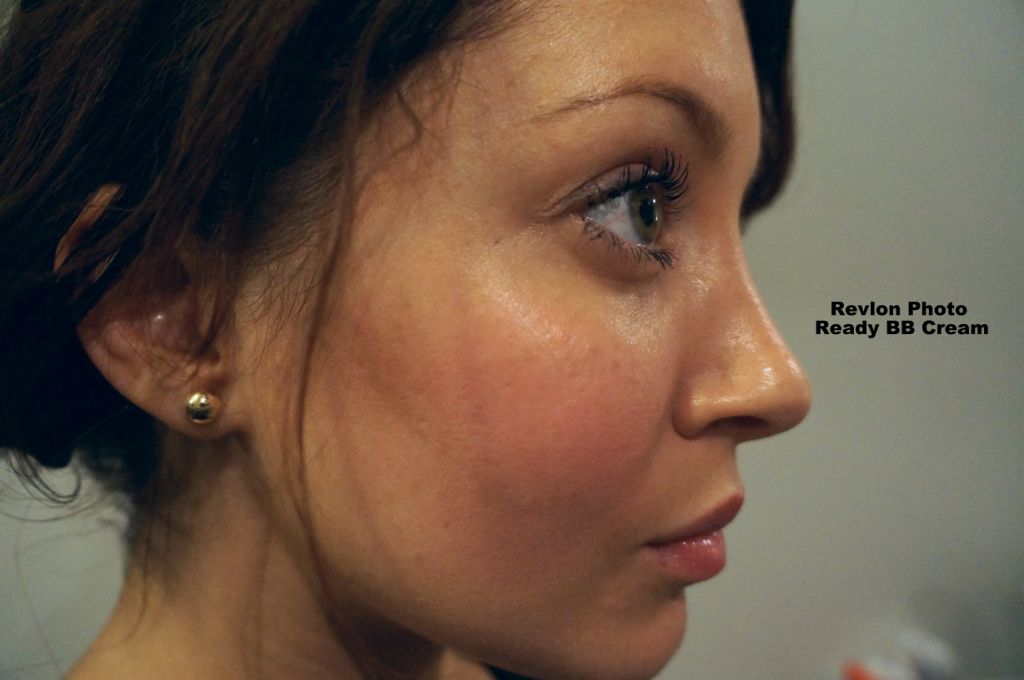 Click on Photo to see closer up version!
So I recently purchased this BB Cream. I've got to be honest, I'm more of a heavy coverage kind of girl but from time to time I do like to lighten my foundation (usually when the weather picks up). Therefore when I was shopping in Boots the other day I picked up a tube of
Revlon's Photoready BB Cream
to see whether it was any good.
It retails at £9.99 from Boots.
Now Revlon say the following about this product:-
- HYDRATES like moisturizer
- SMOOTHES like primer
- COVERS like foundation
- BLURS FLAWS like concealer
- PROTECTS with SPF 30 like sunscreen
Here's what I say...
Pros
Moisturising
Good Colour Match
Little bit goes quite far
Cons
Makes my skin look greasy
Feels heavy and greasy on skin
Does nothing to smooth complexion or cover imperfections
Ok, so I wasn't expecting miracles here. I mean, I am a heavy coverage girl because my skin isn't so amazing. Particularly now that I am hitting the gym everyday. Let me tell you sweat does not aid the complexion.
However, I would expect more of a smoothing effect from this. To me this is nothing more than a tinted moisturiser, which is why I would only wear this under my foundation.
I would not recommend this product unfortunately, despite ordinarily being a big fan of Revlon. Sorry - this time you just didn't do it for me!